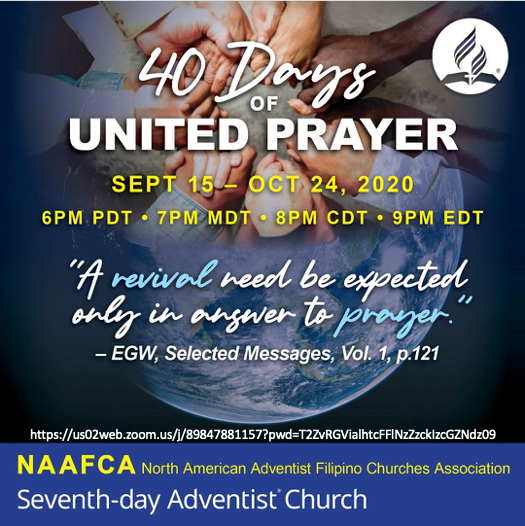 Join us every day for the next 40 days from September 15 to October 24, 2020 at 8PM Central Standard Time for a United Prayer of Revival.
This is to spiritually prepare us for our First NAAFCA Virtual Convocation which will begin on October 25, 2020.
CLICK HERE for the Zoom link.