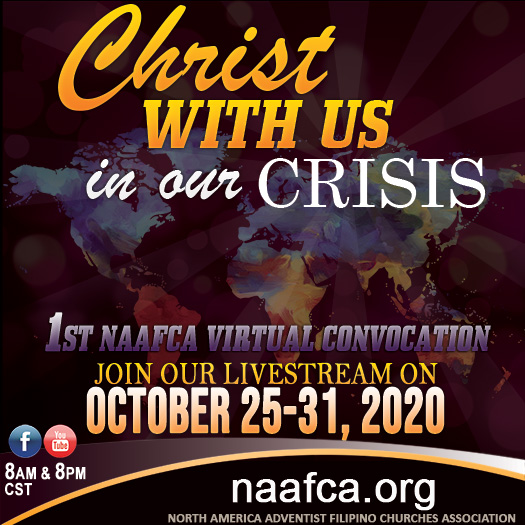 Join us as we gather with all our brethren from all over the North America, Hawaii, Guam Micronesia, and other places in our VIRTUAL CONVOCATION that is taking place from October 25 to October 31, 2020. The theme for our convocation is "CHRIST WITH US IN OUR CRISIS"
The program will be livestreamed everyday at 8AM and 8PM Central Standard Time, starting with the opening night on October 25.
Pray for this Convocation that our brethren will be encouraged and that others will accept Jesus as their Lord and Saviour!