* Outdoor Potluck and AY Program @ The Park
Metropolitan will have an outdoor potluck and AY Program after the worship service this Sabbath, 04/23/2022. It will be held at the Kitty Hollow Park, within driving distance from church.
WHAT TO BRING:
Food to share
Canopies and camping chairs for your family
The AY program will follow after potluck lunch, as well as the Adventurer Club activities for the children. See you there!
* Children's Ministry Program This Sabbath
Our children has prepared something special for our Worship service this Sabbath, April 23, 2022. Your prayers for our children are appreciated as they grow and learn to serve!
* Next Pathfinder Club Outdoor Backyard Meeting
The Malit Family in Missouri City, Texas will sponsor/host the next outdoor backyard Pathfinder meeting on the afternoon of May 7, Saturday . Please note the following important details.
INSTRUCTIONS:
*  Immediately AFTER the worship service, we are requesting all Pathfinder parents to drop off their children. LUNCH will be provided by our Host/Sponsor to all Pathfinder Youth and Staff before the meeting. Pick-up time will be between 5-6PM.
* Please wear CLASS C uniform (green club-tshirt with jeans) with your neckerchief and slide. Bring your Pathfinder binder, journals, Bible, and paper/pen/pencil.
The address will be provided later. The location is 20 minutes/9 miles from church. If you need a ride from church, please contact your Pathfinder Director.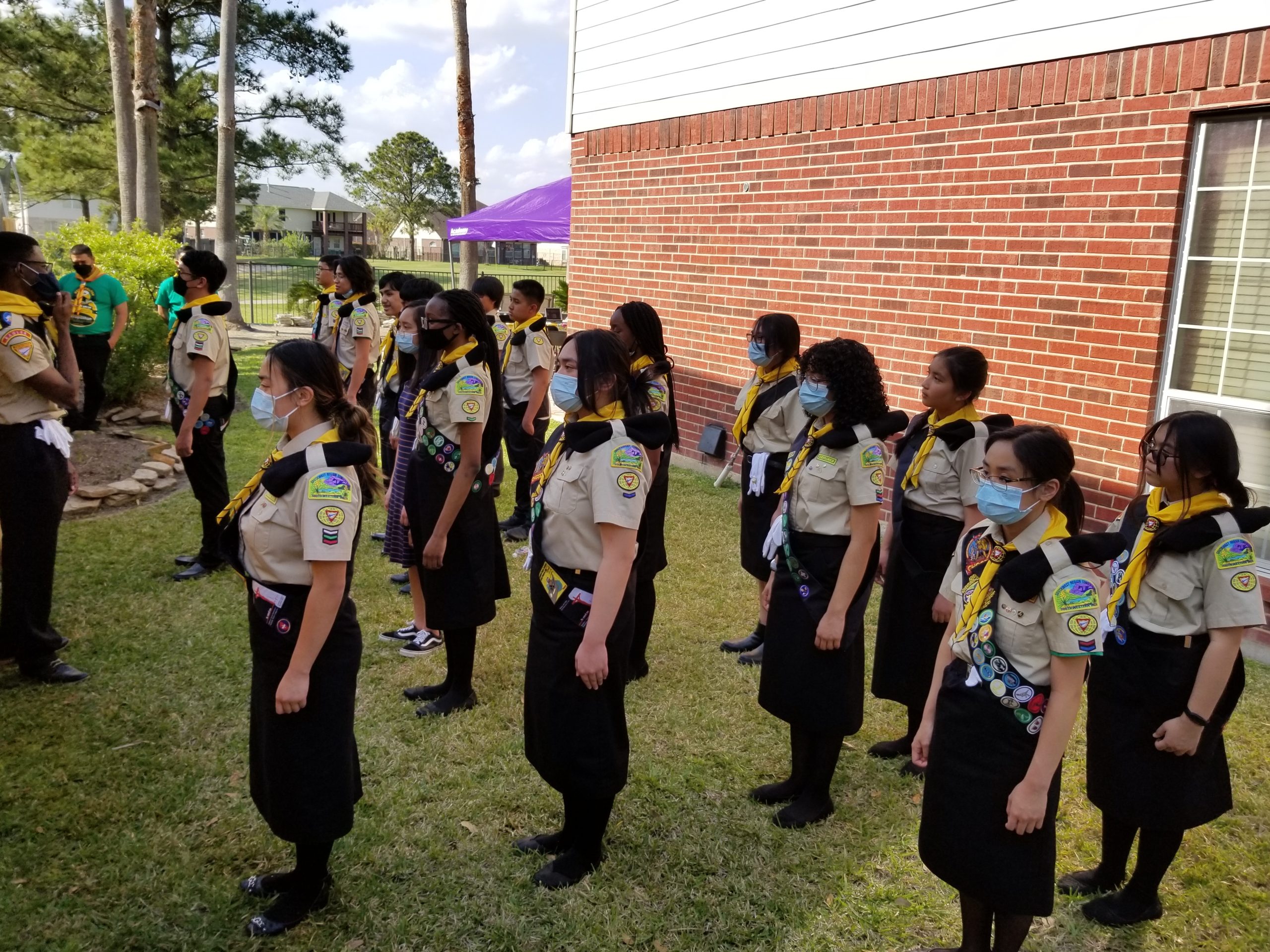 * Health Ministry: 100-Day Step Challenge
Here are the results from the last tally. The challenge ends on July 18, 2022. For questions or more information, please contact Elenee ("Tsinkz") and Bronz Largado.
* Photo Gallery - Pictures Wanted!
To contribute photo albums of any recent church events to add to our gallery, please contact Bryan for the link to upload your pictures. Please provide the original photos from your device or camera — and not the "shrunken" versions from your social media postings.
Join us from Friday thru Sunday, November 10-12, 2003 for our 2nd Asian-Pacific Convocation at Lone Star Camp in Athens, Texas. Theme: "Christ, Our Greatest
Read More »